Western Springs Automotive Locksmith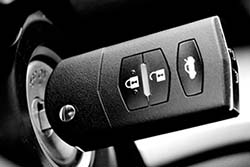 Locksmith Western Springs is a locksmith in Western Springs, Illinois that is available to provide handy automotive solutions that are going to be effective when it comes to protecting your car. It doesn't matter what you drive. From Toyota and Honda to Hyundai and Mitsubishi, and even luxury cars, we are able to work with the locks and keys. We'll make sure everything is functional and safe. Broken locks just won't suffice. Whether you want to have a copy of a transponder key created, take advantage of lockout help, or even get help with ignition cylinder replacement, you can count on our licensed and insured experts to do the job. Don't wait around to call us – get on top of protecting your car now.
Get on the phone with us today: (708) 433-4846
People who are in the know choose us to do the job. Why?
We offer all that you need and more:
Key Extraction
Broken Key Extraction
Automotive Keys
Smart Keys
Lock Replacement
We work with all of the best manufacturers out there:
Kwikset
Kaba
ASSA
Ilco
Arrow
Baldwin
Schlage
Multi-T-Lock
Finally, we provide great customer service, competitive prices and results that no one else can match. Give us a call at Locksmith Western Springs if you need automotive security solutions. Keep in mind that we do indeed offer 24 hour a day emergency service, so we always have you covered.
Dial our number today: (708) 433-4846